We provide tailored solutions to our clients requirements and inline with their IT Infrastructure. We do favour and are indeed advocates for using Open Source technologies but only where they are suitable and beneficial for our customers.
Many Open Source technologies are market leaders, such as Apache, MySql, PHP, PostgreSQL, Linux and WordPress, its difficult to imagine the modern Internet with out them.
People often mistake the words Open Source as being free of charge.  Open Source software is software which is free to use and modify. Often to get the benefit from OS Software and the exact features you wish for you have to pay for specific plugins, or themes or services etc.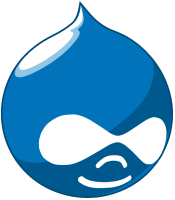 Operating Systems – Linux
The dialects I use of Linux are Debian based Ubuntu and Mint, but also the Red Hat derived CentOS. For desktops on in a virtual machine I use Ubuntu or Mint, and I have used CentOS for recent servers I have configured.